Interactive Training Session in Class
To improve preparedness in the prevention of pollution that may occur from activities carried out in waters and ports, as well as to adhere to governmental requirements (Permenhub No.58 of 2013) on trained personnel, each company must have trained and adequate personnel to respond to spill incidents. 
In this case, PT. Slickbar Indonesia has the capability to conduct oil spill response training with training materials that are based on Indonesian regulations and are also in line with international standards.
In its implementation, interactive classroom training aims to explain theories and strategies for rapid response in oil spill response. If offers fundamental and  important knowledge that must be owned by the responder operator to act appropriately and effectively in overcoming the oil spill.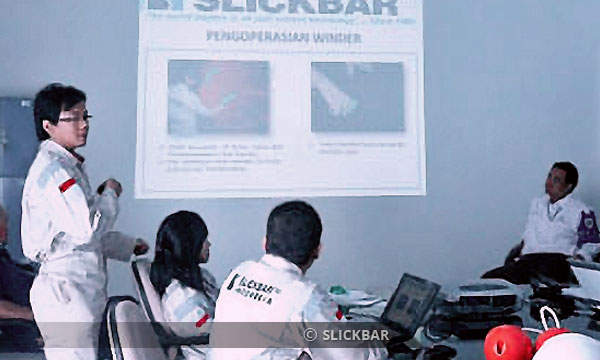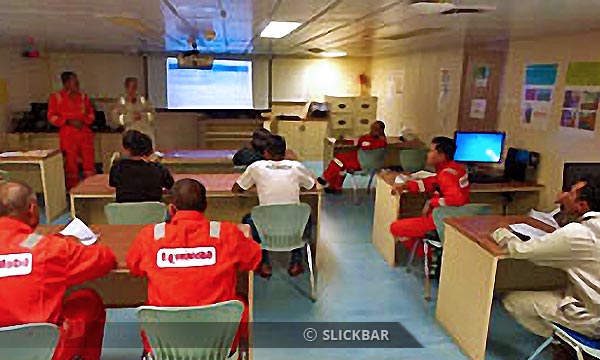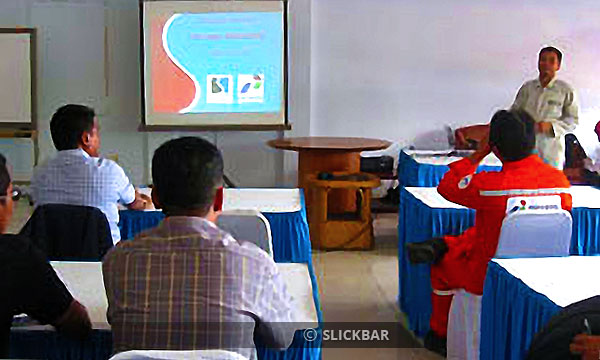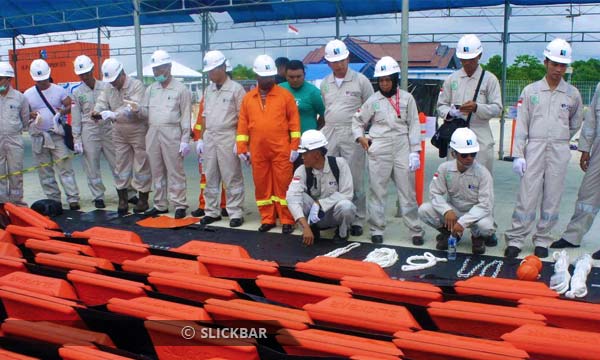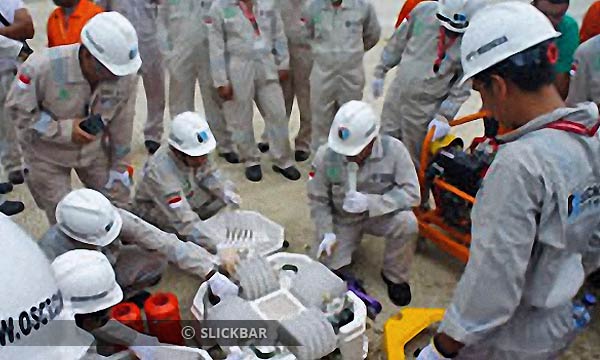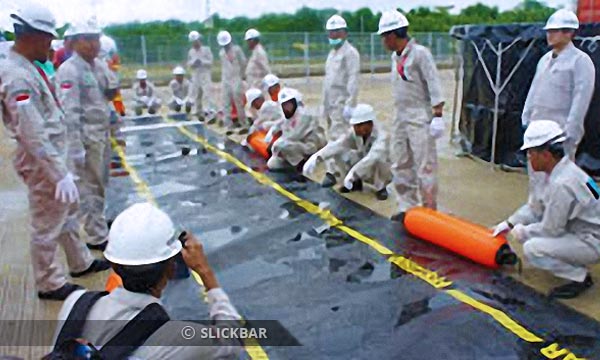 Familiarization of Oil Spill Response Equipment
This familiarization of Oil Spill Response Equipment aims to introduce participants to oil spill response equipment and how to operate the equipment appropriately in oil spill prevention operations. 
The familiarization is done by explaining the function of each equipment and also how the equipment operates.
Deployment of Oil Spill Response Equipment
The deployment of Oil Spill Response Equipment exercise aims to demonstrate how the equipment works and to explain the working principles of the equipment in responding to oil spill incidents. 
This exercise is also conducted to improve participants' skills and abilities as well as to develop team  members' communication skills in combating of oil spill.