International Symposium on Marine Environment
Supporting The Sustainability of The Indonesia, Upholding the Nation's Dignity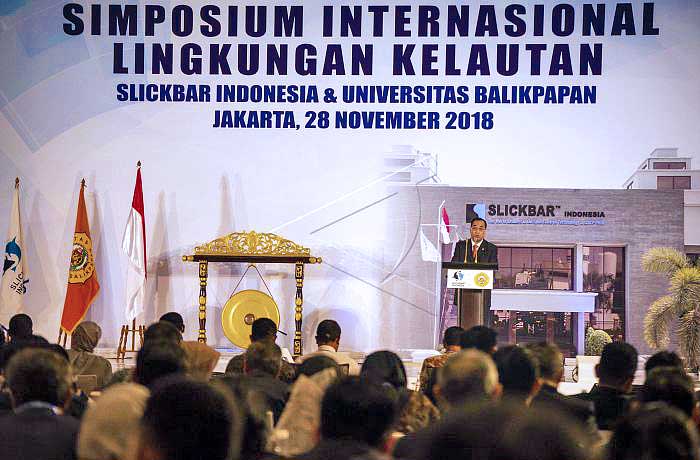 The Ministry of Transportation (Kemenhub) through the Directorate General of Sea Transportation is committed to improving the safety and preservation of the maritime environment. Among other things by preventing the occurrence of oil spills and moving quickly resolves that occur in the sea.
"We also continue to arouse awareness together and bring up solutions to mitigate oil in the sea," explained Minister of Transportation Budi Karya Sumadi after opening the International Marine Environment Symposium held by Slickbar Indonesia and the University of Balikpapan in Jakarta on Wednesday (11/28/2018).
The Minister of Transportation admitted, the oil spill cannot be predicted whether it will really not happen again or not. For this reason preparedness must continue, "he said.
Bayu Satya, Chair of the Symposium Organizing Committee, said the oil spill incident in Balikpapan Bay was an interesting case study discussed in an educative symposium as a learning tool for the nation's children in the future.
"This symposium is considered very important because Indonesian waters are still vulnerable in terms of pollution including pollution of oil spills. Many oil spill cases occur in the waters, especially sea ports and around the oil mining exploration area," Bayu explained.
The International Marine Environment Symposium took the theme "Supporting the Sustainability of the Indonesian Sea, Upholding the Nation's Dignity". The event was attended by 600 people from many academics, practitioners, government officials, environmentalists and representatives from 15 countries.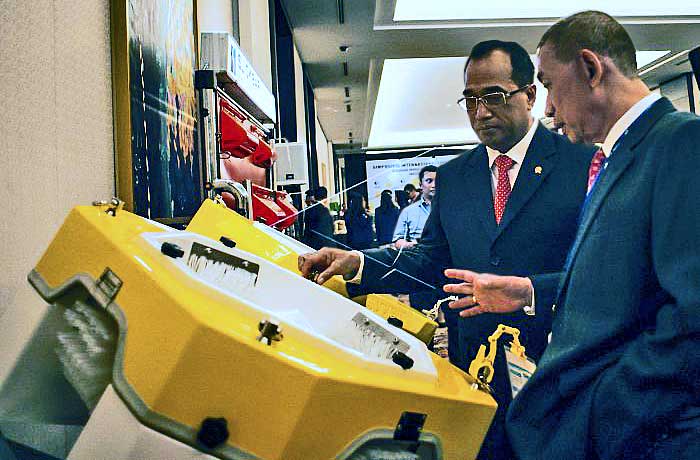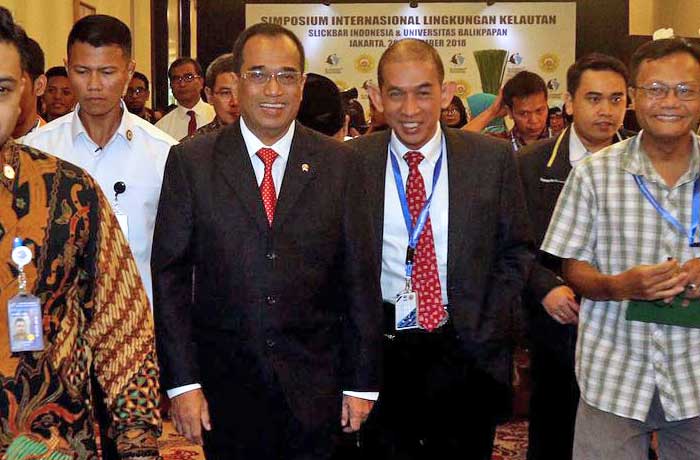 The symposium took the event of an oil spill in Balikpapan on Saturday (31/03), as the main discussion. In the event that the underwater pipeline owned by Pertamina Refinary Unit V with a diameter of 20 inches with a thickness of 12 millimeters at a depth of 25 meters was reported broken and shifted up to 120 meters from its initial position due to the MV Judger ship anchor that was leaning in a dangerous area in the Balikpapan Bay area.
The oil spill case in Balikpapan Bay is an extremely valuable event for the Indonesian government, especially the companies involved in this case. 
There were 5 people died, not less than 40 thousand barrels resulted in pollution along the coast of Balikpapan Bay and resulted in the death of various marine biota. (IMD).