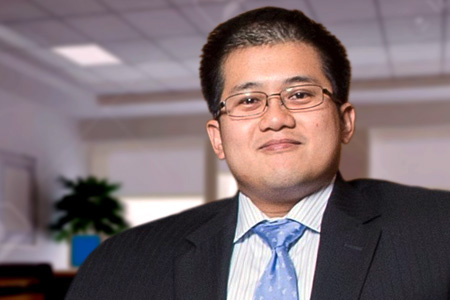 Technical Director of PT. Slickbar Indonesia
Doni Satya started his career back in 2002 in business development and progressed to the technical side in 2005 and to management in 2010 until now. He brought home valuable experience and knowledge from his previous work overseas.
Doni Satya has a Bachelor of Engineering degree and a Master of Business Adminstration degree. He joined PT. Slickbar Indonesia as the Technical Director in February 2015 and continues to strengthen PT. Slickbar Indonesia's position in the national and international market.
He was also directly involved in the acquisition of SLICKBAR® Brand by PT. Slickbar Indonesia in 2015. 
His responsibilities includes ensuring SLICKBAR®'s Products are manufactured to the highest standard, improving the manufacturing process, developing new and improving current SLICKBAR®'s Oil Spill Response Equipment as well as devising management and market strategies with the Board of Directors.