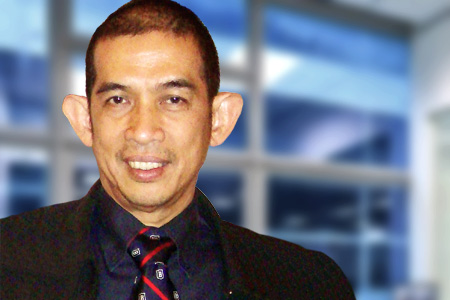 The Founder of PT Slickbar Indonesia
DR. Bayu Satya B.Sc. is an Indonesian who first introduced Oil Spill Response Equipment industry in Indonesia. He is also the founder of PT. SLICKBAR INDONESIA, the first manufacturer of oil spill response equipment in Indonesia. 
In 1981, DR. Bayu Satya B.Sc. started his career in oil and gas field by introducing Oil Spill Response Equipment for Indonesian market. 
In 1983, he joined Leadership Limited as a Maritime Consultant. Leadership Limited was founded based on bilateral agreement between Norway and Indonesia to assist the conservation of Indonesian maritime environment.This company has carried out many of maritime trainings for the Norwegian government and is one of the oldest company involved in Indonesian maritime industry. 
In 2007, DR. Bayu Satya B.Sc. was awarded as third best of the most experienced speakers among 15 oil spill experts from around the world during Japan International Symposium hosted by Petroleum Association of Japan (PAJ) in Tokyo, Japan. He was the first asian speaker who achieved it. 
In 2014, DR. Bayu Satya B.Sc. was awarded a prestigious and remarkable International Award Carthage in Campidoglio, Roma, Italy for his humanitarian role saving environment from negative impacts of oil spill in Indonesia and around the world. He was the first Indonesian who achieved this award and hopefully the first of many to come.